Hoopla is arriving for Duxbury patrons today! This is a new source through which to borrow items, online or through the Hoopla app. There's no limit to the number of patrons who can borrow any individual item at a time - which means no waiting, and instant downloading for any item on offer. Hoopla has a huge variety of movies, music, tv shows, audiobooks, eBooks, and comics/graphic novels to choose from.
Come to our Hoopla Hoopla all day today, Monday 10/19 (we're open 2-8 pm) for more information, assistance registering, and a raffle, and we're available anytime if you need help signing up or using the service.
Here are some comics / graphic novels available to borrow through Hoopla that I can't wait to check out and try. There are lots more available, so have fun browsing through the website:
www.hoopladigital.com
and sign up with your card to get started watching, listening, and reading.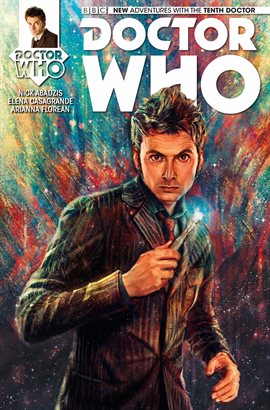 Doctor Who
The Tenth Doctor: Vol. 1
Hoopla has almost 100
Doctor Who
comics, mostly covering Doctors 9-11. As an avid fan of the TV show, I've read many of the novelizations, but haven't read any of the graphic novels yet. This seems like a great place to start, with my favorite doctor (so far; I'm only up to Tom Baker going back to watching the classic series)!
The Sandman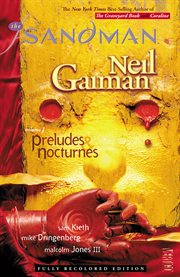 Vol. 1: Preludes and Nocturnes
I'm definitely a fan of Neil Gaiman (check back later for my first blog post about his works coming soon!), but have never given
The Sandman
- perhaps one of his best-known and most-beloved works - a try. Not only is it said to be one of Gaiman's best, but one of the best graphic novels ever, so I really need to give it a go! Hoopla has the entire run of
Sandman
available in 10 volumes, covering all 75 issues.
Serenity
Leaves on the Wind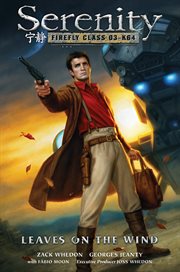 The tragically short-lived Joss Whedon TV show
Firefly
is still one of my absolute favorites. Though parts of the main plot were resolved in the movie
Serenity
after the show was cancelled, many other parts of the story were still left untold. Happily, at least some of those threads are being taken up in the graphic novels that have followed, all of which are great! Hoopla has all 4 collections available to borrow, and they're worth it for any
Firefly
fans.
The Walking Dead
Vol 1: Days Gone By (#1-6)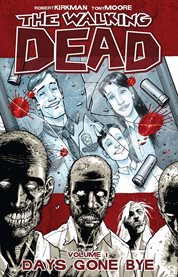 Instead of a graphic novel being a spin-off from an existing TV show like the others on my list here,
The Walking Dead
show was based off of the long-running graphic novel series of the same name. I've been a fan of the show for several years now, so I would be very interested in checking out the original source material to compare how closely the show sticks to the comics.
Hoopla has the first 23 volumes of The Walking Dead available, covering issues #1-138. Hopefully they will add the most recent volume, 24 (which was just published a few months ago) by the time I read the first 23. That will probably take me quite awhile!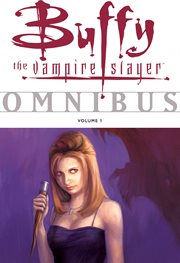 Buffy the Vampire Slayer
Omnibus Vol. 1
Another Joss Whedon great,
Buffy the Vampire Slayer
was a show I loved when it was first on, and have re-watched since. Though it lasted a lot longer on air than
Firefly
, Buffy has also seen new life afterwards via a long-running series of graphic novels, the stories of which start even before the show then run concurrently with the episodes, and finally going beyond the series finale.
The entire main series of the comics are available through Hoopla in 7 Omnibus editions, and there are spin-offs featuring Spike, Angel, and Faith in their own comics available as well.
These are just a few of the many great options I saw as I was browsing through the selections. Hoopla has a truly great variety of comics and graphic novels, especially if you're into Doctor Who, Joss Whedon, D.C., classic novels, geeky TV shows, video games, and discovering interesting new options. Others I'll be checking out that didn't make it on to my top 5 include spin-offs from some other wonderful TV series and video games I love such as
Dr. Horrible
,
Tomb Raider
,
Dragon Age
,
The Guild
, and
Charmed
, and some that upcoming TV shows and movies are based on, such as
Suicide Squad
and
Supergirl
, that look great!
For highlight's of Hoopla's selection of eBooks, check out my
previous post
, and for a round-up of some interesting-looking
music
and
movies
on Hoopla, check out DFL's blog
Dive Deep Into Movies and Music
.
Keep reading! Beth