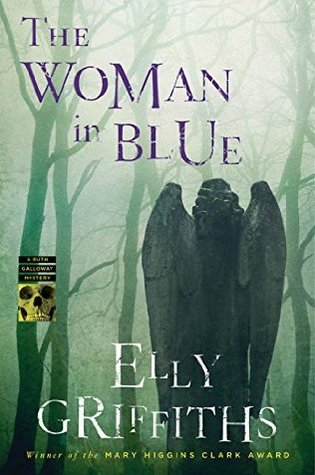 Finally catching up with Elly Griffiths' Ruth Galloway series with the latest entry, #8 -
The Woman in Blue
(2016).
Cathbad is back, and in top form! So good to see him back at the center of things relating to the mystery, though I'm somewhat disappointed that, while on maternity leave, Judy's character has been relegated to that of Cathbad's partner and mother of his new baby. Hopefully by the next book she'll be back on the force and see some real action.
The mystery itself was interesting; I like way Griffiths integrates different religious, pagan, and secular ways of thinking into many of her stories in a relatively equal way. I am inclined to believe that her personal beliefs run closest toward Ruth's own (as the main character), yet other characters (such as Cathbad and Father Hennessey) present a sympathetic view of other ways of thinking.
Overall, a nice continuation for a series that has really settled on a comfortable pattern, with the pros and cons that entails. I think you really know what you're getting with a Ruth Galloway mystery at this point, which is okay by me. Looking forward to the next one, which is expected sometime early 2017.
See my reviews of
book 1
,
books 2-4
, and
books 5-7
posted earlier on this blog.
Keep reading! Beth